Whether your business has five boxes or five hundred boxes of files to shred, Chicago Paper Shredding offers cost-effective shredding service options for you. There is no need to separate or repackage your materials in any way. Simply give the trained security personnel your outdated materials and they will do the rest. You can choose to have your records destroyed at your location or at a secure Chicago facility.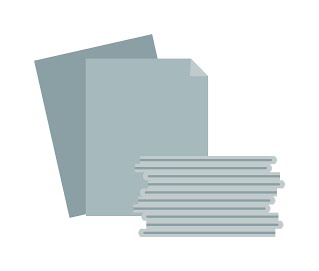 Chicago Paper Shredding provides complete shredding solutions for your business. With today's competitive business environment, you need to save yourself time and money, and our services are guaranteed to help you with both of these goals.
All businesses accumulate paperwork overtime that needs to be shredded before it is thrown out. Here is a list of paperwork you might find in your office that needs to be properly destroyed:
Sales/Marketing Materials
Drafts of Sales Strategies
Prospect Lists
Customer Lists
Operations Information
Purchase Orders
Procurement Requests
Supplier Lists
Corporate Records
Proprietary Data
Accounting
Internal Accounting Reports
Unused Checks
A/R and A/P Printouts
Budgets
Bank Statements
Customer Lists
Credit Card Statements and Receipts
Legal Documents
Expired Contracts and Legal Documents
Insurance Agency Records
Legal Correspondence
Employee-related Documents
Outdated Medical Records
Payroll Documents
Training Manuals
Personnel Issues (performance appraisals, disciplinary reports, etc.)
Documents Containing Employee Addresses and Personal Information
While this list will help you start thinking about which items in your office require special treatment, it is not a complete list of items you'll need to look out for. Anything containing personal information that be traced to an individual needs to be shredded, and Chicago Paper Shredding can help.