If you prefer to watch your documents being shredded, Chicago Paper Shredding's on-site mobile shredding solutions are for you!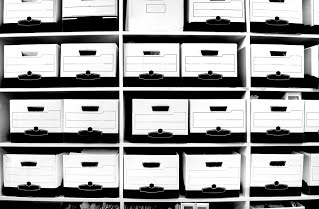 Mobile shredding trucks have the flexibility to accommodate the particular needs of our customers. The truck drives right up to your curbside and in no time can perform any office shredding purge, from one box to one hundred boxes.
If your business requires regular monthly service, secure shredding bins can be left off at your location. Overtime you just place your documents to be shredded in the bins, and periodically a secure shredding professional will stop by and transport your bins to a mobile shredding truck where the shredding will be done in your parking lot. The trucks shred 6,000 pounds an hour, so most jobs take only a few minutes.
The Process of Mobile Shredding in Chicago
STEP 1
You collect the materials you or your office need shredded.
STEP 2
A secure shredding truck arrives at your location, and your materials are shredded and compacted into a sealed compartment in the back of the truck. You can witness the entire process if desired.
STEP 3
A certificate of destruction is provided for every visit.
STEP 4
Shredded and compacted materials are recycled.
Get Free, No Hassle Quotes on Mobile Shredding Services in the Chicago Metro Area Today!
Chicago Paper Shredding's mobile service options really are that easy. We can get your shredding job done in no time. For more information or to receive free quotes on shredding services in Chicago, give us a call at (773) 922-1493 or fill out the form on the left.